We are in Macao on 21 January 1998. (Day 1)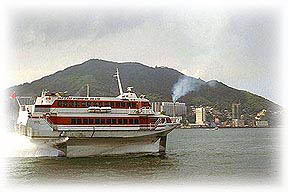 On this day, we boarded the Hydrofoil jet ride to Macao. It took us about an hour to reached Macao.
It was a cold misty evening when we reached the port of Macao. We had a trishaw ride to have a slow tour around the city of Macao.